How To Create An Online Booking System Free Ultimate 7-Step Guide
As you're trying to rebounce after lockdown and grow your business, you will require intelligent tools to help you better manage your daily tasks, time and coordinate with customers and staff.
While this used to be just a neat way of keeping on top of business administration, it is now essential to maintain social distancing and adhere to health and safety guidelines. So if making sure that your shop, office, or medical practice, doesn't get overcrowded is a head-scratcher, you came to the right place.
To safely but quickly rebound after lockdown, you will need an online booking system (a.k.a online booking calendar).
But how to find and set up an online booking system that will do the job effectively and help your business scale? In our ultimate guide, you will discover all the answers and best practices that we gathered over the years – compressed into seven simple steps.
But first, let's talk about definitions…
What is an online booking system?
In short, an online booking system or online booking calendar is an interface that enables customers to book the services that you offer in the form of an appointment.
With an online booking system, businesses and professionals alike are in control of their time, while offering flexible appointment scheduling options for their clients and automating much of the admin work. Setting buffer time that allows for workstation cleaning and configuring recurring appointments is also possible with many systems.
Advanced booking programs will allow you to set up a customized and branded booking page, as well as send out automated reminders via SMS and email. These not only help with being more visible online and keeping in touch with customers but also provide you with the tools to communicate your latest health and safety updates.
How to find an online booking system that suits your business?
Every business is different, and there's probably no online booking system that works perfectly for all of them. However, we collated a checklist that you can turn to to find the right fit for your business.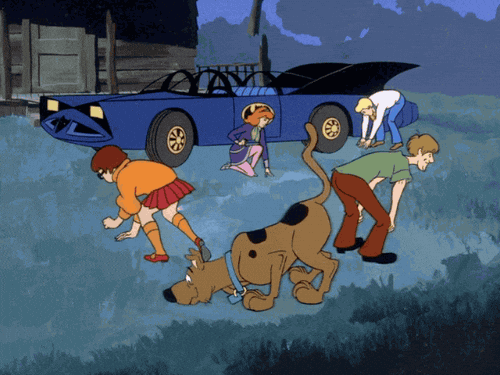 Write a list of the features you need
If you already have a vague idea about what functionality you're looking for, why not write it down? This list can serve as a checklist-in-a-checklist and help you make a more or less objective decision.
Don't know what you're looking for? To give you an idea of what useful features are there, consider these:
Customizable online booking page that you can brand and where customers can book appointments 24/7.
Automated SMS and email reminders, and other customizable messages that you can use for health and safety updates – do check if they are included in the price (they are often add-ons).
The ability to set up as many 1-to-1 and/or group services as you need so you can avoid crowded waiting areas or long queues.
Advanced calendar settings that support between-booking buffer times – so you have time for cleaning your workstation or simply taking a break.
Intelligent reporting to track your business's performance – and trace contacts.
External calendar sync and a vast integration library including video conferencing apps.
Compare
After you have a full list, do your research. Type in 'best online booking system' to Google and you'll see comprehensive comparison guides from The UK Domain, Fit Small Business, and others. GetApp, for example, facilitates a comparison function that lists the features of different software tools side-by-side to make it easy for you to compare them.
You might also want to read reviews from customers who have already been using the software that you are about to try.
Sign up for a trial
Finally, sign up for a free trial that allows you to access the full feature set. The longer the trial is, the more time you'll have to experiment with the product.
If you are still hesitating between two products this can be a good solution to narrow it down to a final winner. Not only that, but a free trial can also help you decide what features are essential for you and what are outside of your budget.
And on that note…
Is a booking calendar free?
You probably want to know how much an online booking system costs and whether you can get a booking calendar for free. The short answer is that you can get a booking calendar for free, however, be mindful of what 'free' really means. Most software vendors will only offer a limited-time trial only or a free plan that doesn't include important features, such as reminders or a video conferencing app integration.
Here are a few online booking calendars with a Free Forever Plan:
10to8 – Best for quickly growing businesses, includes two user logins, with unlimited services (both 1-to-1 and group sessions). Calendar sync, online payments, and video integrations, SMS and email reminders are also included in the free plan. 10to8 also offers support for users on the free plan which can come in handy when getting started.
Calendly – Best for salespeople, includes only one user login and one service type (no group bookings). Comes with calendar sync and video meeting integrations; only email reminders are available on the free plan.
Square App – Best for retailers for in-store appointments with payments, includes one user login. Calendar sync with only Google, SMS, and email reminders are included, and they don't limit appointment types. But they charge 1.75% after each payment.
TimeTap – Best for education providers, includes one user login, unlimited service types, but the free plan doesn't offer calendar sync, text reminders, or video integrations.
How to create an online booking system?
Once you found the online booking system you want to use, you need to set it up and tailor it to your business. To do this, follow our 7-step guide or watch this video:
1. Feed in your business details
Enter all the business details you can, as this will instill an element of trust. Apart from the business name, also specify a description, add contact details, and social media handles, so you can gain more traction online and stay connected with your customers.
Make sure that all the details you provide are correct. For example, if you offer services at a physical location your business must be easy to find by address to avoid late arrivals.
2. Set up availability and services
Define your working hours and add blocked-out slots for scheduled breaks, such as your lunch or cleaning reset. Some software solutions, like 10to8, will allow you to specify times that are only open for your colleagues (to book meetings for instance) and hours that are publicly available for clients.
Create the services you offer and make sure that they have descriptions, durations, and prices, if applicable, against them. Also, specify which staff members can provide those services and whether they are publicly available or only via initiation.
You can also add buffer times to services if you need to clean your workstation between appointments or in case your services overrun.
3. Create reminders
Automated reminders can reduce no-shows by up to 90%. Needless to say, it's better to spend 10 minutes setting them up and testing how they work than chancing an increase in costly appointment no-shows.
SMS reminders have higher open rates than emails, so make sure that you send out text messages to complement email notifications.
Different services often require different message content, and in many cases, you need to send out a chain of reminders before the appointment. Set up time and service-specific reminders to maximize effectiveness.
4. Customize your booking page
Online presence is simply essential nowadays. Your online booking page is not only your virtual shop front or digital front door, but it's also a brand differentiator. It sets you apart from lazy competitors that didn't bother spending 5 minutes on designing a welcoming booking page to wow their clients.
Make sure that you have your logo shown on your booking page, and (if you have the option to) use a cover picture or other imaginary on the page. Only use high-resolution images (here are some stock photos). Poor quality pictures can make your booking page appear dodgy, suspicious, and untrustworthy.
Remove any other company's branding from your booking page. To do this you will usually have to upgrade your free online booking system to a paid plan though.
5. Set up calendar sync and app integrations
If you manage multiple calendars for example via Google, iCal, Outlook.com, Office 365, or Exchange, setting up 2-way calendar sync can come in handy. This will allow you to see all your appointments in one place and stop double-bookings from happening.
An online booking system is probably not the only app in your tech stack, and luckily, it can be integrated with all the everyday apps that you use for email marketing, accounting, social media, and of course, video meetings.
Keep in mind that direct or native integrations provide a more seamless experience and require less maintenance. Always check if the online booking calendar of your choice only offers Zapier integrations with your favorite tools or they developed native versions too.
6. Test
Before you start sharing your brand new fancy booking page, make sure that it works properly and provides customers with the best possible user experience.
Here's another checklist for you:
Go to your online booking page and place a booking.
Check-in your calendar system whether the appointment came through. If you have calendar sync set up, also check the appointment there.
See if all the reminders came through correctly.
Manage the booking: try to reschedule or cancel the appointment.
If you are taking virtual appointments, check if the video meeting link is present.
7. Share your online booking system
Increase visibility online by sharing the online booking option with your existing and potential customers. You can do this via your own website, email campaigns, social media, and even on your business card or email signature.
This topic is so important that we have written a separate article on how to share your booking page for maximum impact.
How do I add an appointment calendar to my website?
If you completed all the steps above but you want to cross the t's and dot the i's, you can add the newly set up appointment calendar to your website. You can do this by:
Start taking bookings online
And ta-da! That's it! Now sit back and see the bookings roll in. If you enjoyed the 'How To Create An Online Booking System Free Guide', make sure to share it with another business owner. If you decided to set up your online booking calendar, you can get started right here, right now. Sign up for 10to8 today.